Training & Tools for Success
Training
Have you ever started a new job in which you were expected to get 'up-to-speed' with little direction and NO TRAINING??? Most of us have. At ProSource, we offer a comprehensive training program that keeps our new Account Managers on PACE during the first twelve weeks of employment.
It starts with the online training program we call TalentPro. There are hundreds of modules for you to learn from; topics include how the ProSource Model works, Product Knowledge, Time Management, and so much more. Modules are in a variety of formats including videos, interactive activities, and reading material. Modules can be completed individually or as part of eight training tracks.
During your first weeks in your showroom, one of our national trainers will be in regular contact with you to help you stay on PACE with your training program.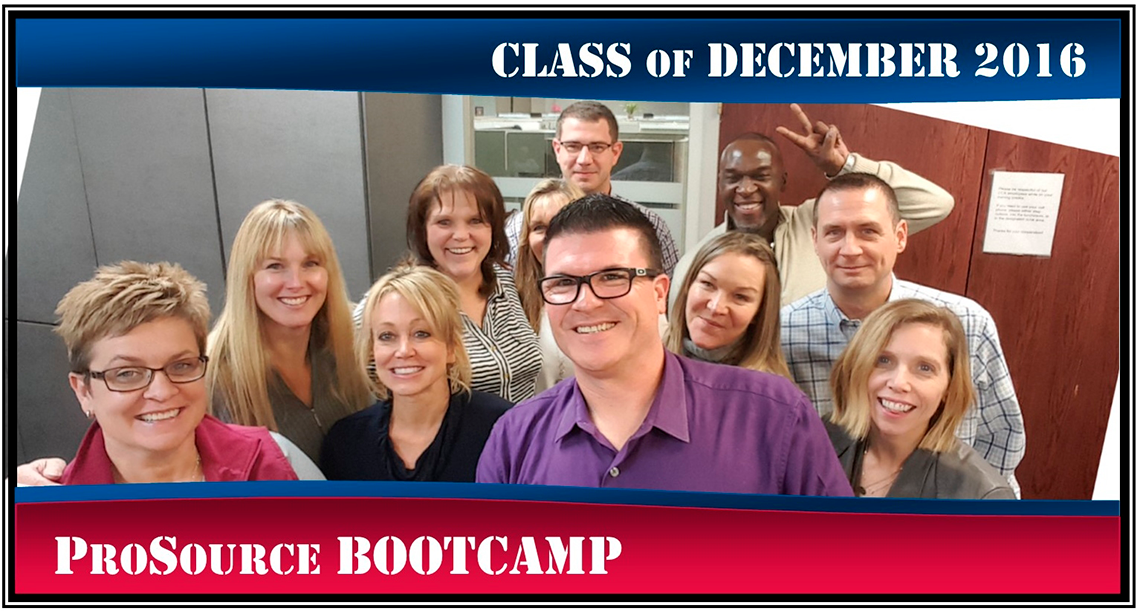 Once your onboarding training track is complete, you are eligible to attend Bootcamp in St. Louis!
This four-day course will help you become comfortable with prospecting and using tools for success.